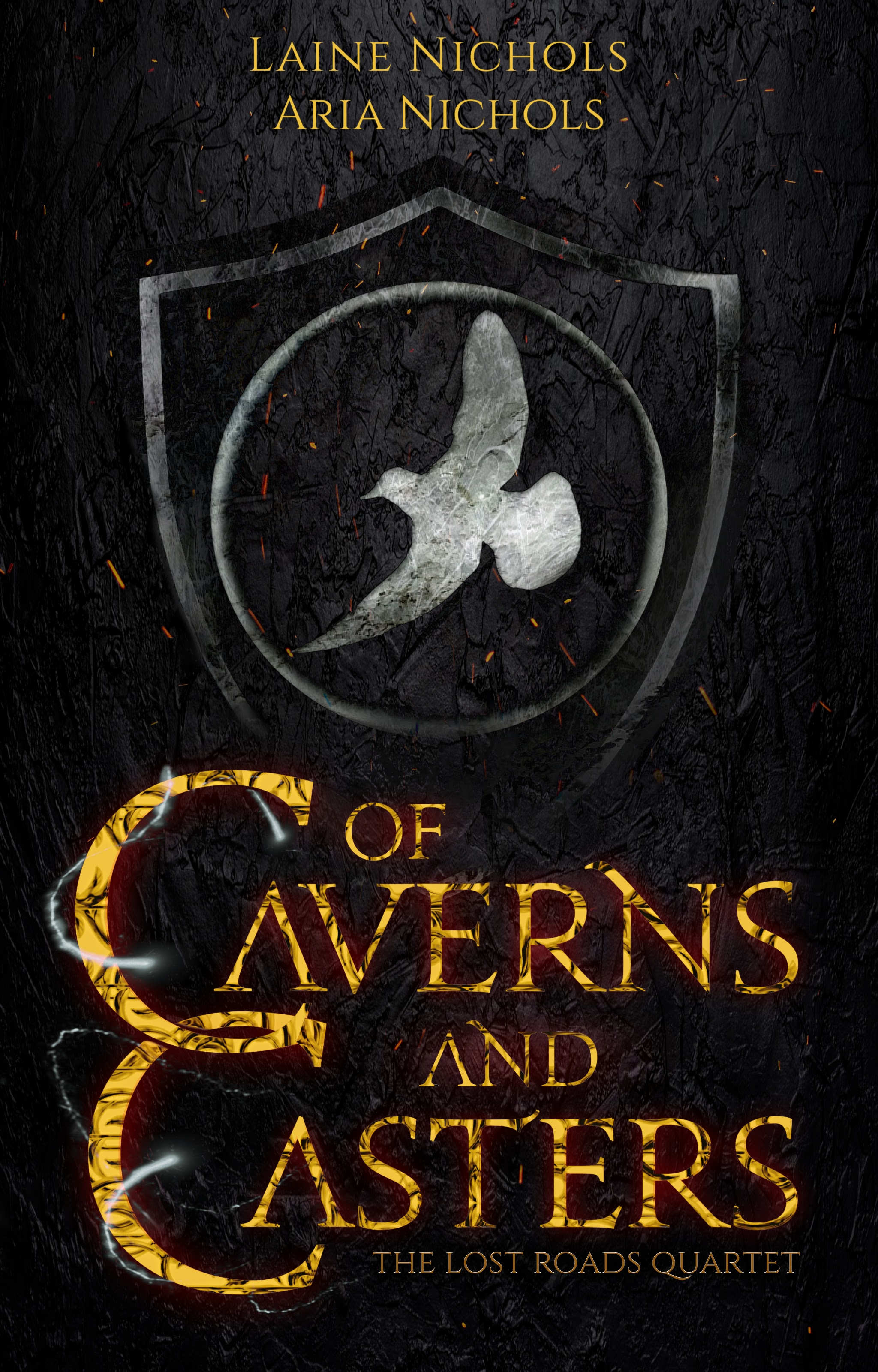 ONE RUN-AWAY PRINCE, TWO DIE-HARD SCIENTISTS,
MAGIC THAT MAY-OR-MAY-NOT BE REAL,
AND A LAND THAT WASN'T SUPPOSED TO EXIST.

WELCOME TO AVADEL.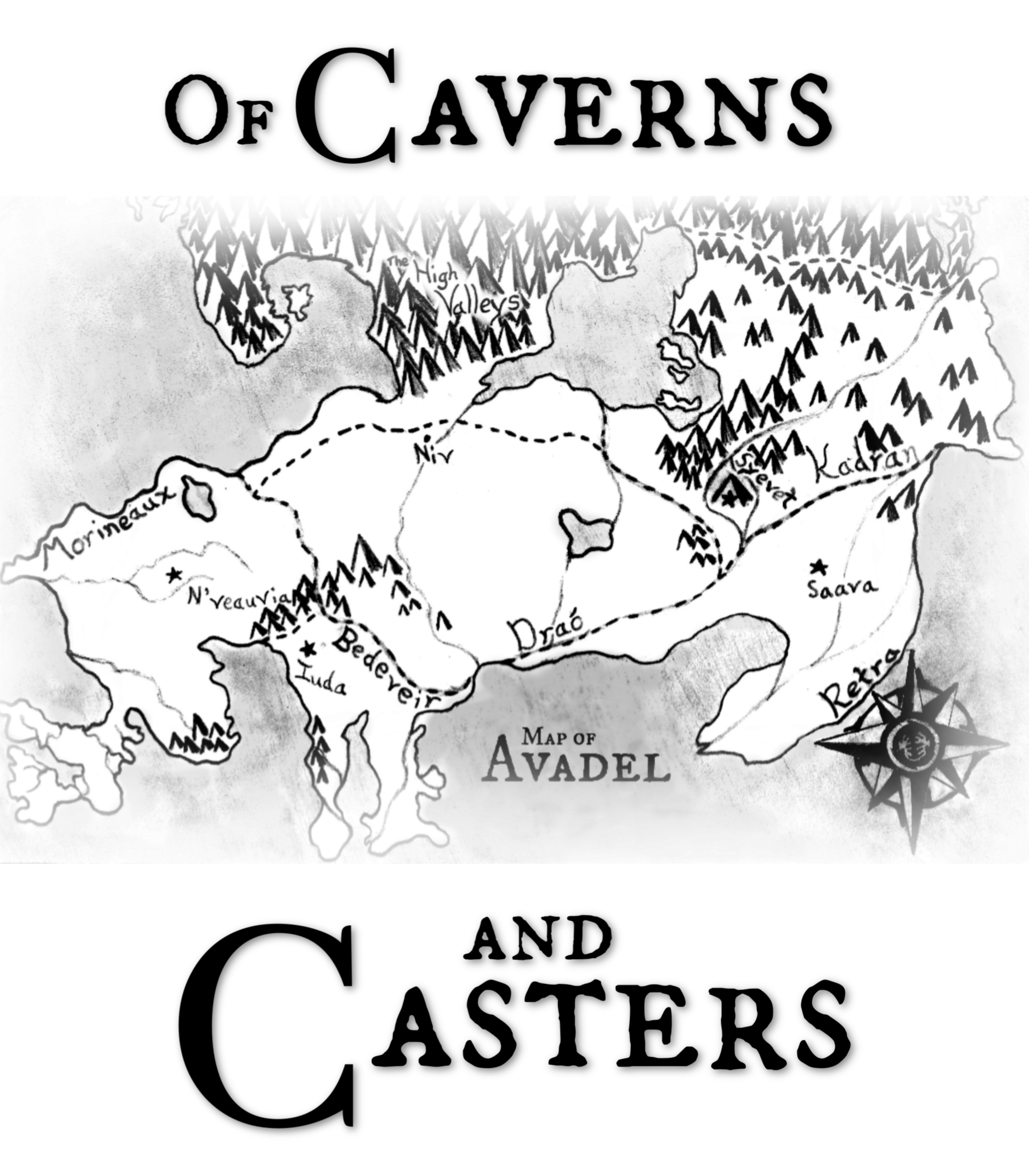 Writing Of Caverns and Casters
This book started years before either Aria or I ever set pen to paper—or, as it happened more often, fingers to keyboard. We've always been addicted to stories. We read constantly, and occasionally, when we couldn't find exactly what we were looking for in a book, we'd tell each other stories. One of us would start it off, and then we'd start world-building, each of us adding characters and plots and subplots. This would go on until we had something like our own mythology—story-lines that sort of went together but didn't always quite make sense; characters that we loved but that would disappear and hop back into the story as we felt like it; plots that we'd back up and change or erase completely.
Of Caverns and Casters started as one of these stories. We'd been playing around in that particular world for almost a year, when, one spring break night, we were lying in a hammock, staring up at the stars. We started talking about how much we loved Avadel, the world that we'd built, and all its characters—Aster, Sean, and Leavi among them. Aria mentioned how cool it'd be to turn it into a book. However, we both immediately dismissed the idea. The story was too mixed-up, too dreamlike for us to be able to translate it into something anyone else could understand.

But then we kept talking, starting a long chain of what if's and minor tweaks that turned into bigger what if's and major tweaks, that a year and a half later, turned into the Of Caverns and Casters you see today. 
 
This book isn't just our character's story, but our story as well. It's the story of facing things that seem impossible and figuring out what to do next. It's the story of finding your place in a world full of different perspectives. It's the story of overwhelming odds and crushing doubt, but also of luck and hope. We hope you'll make it your story, too, and enjoy it as much as we have.

May your skies stay bright,
Laine and Aria Nichols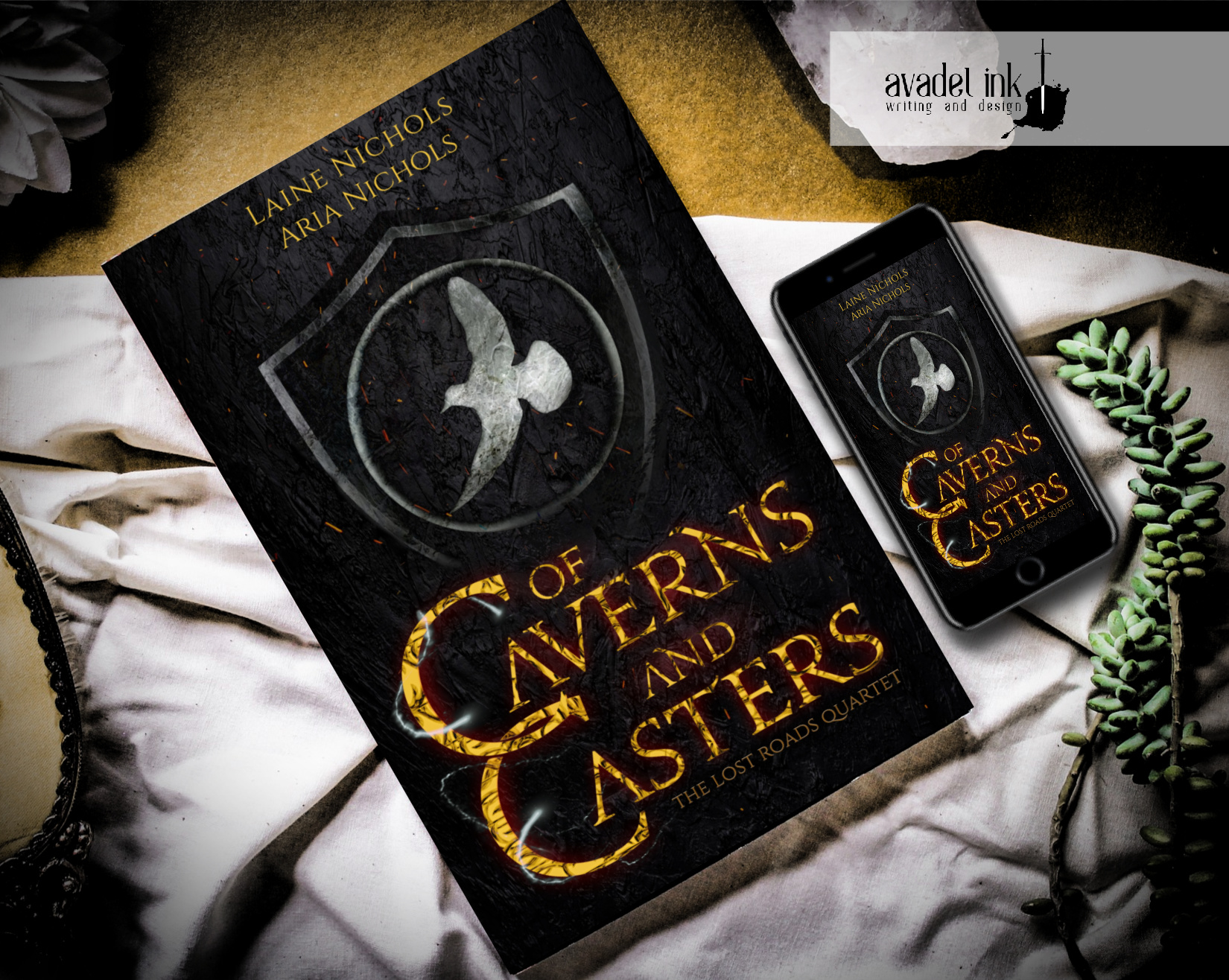 For $15, you can own a personalized, signed paperback of Of Caverns and Casters. Shipping is free and goes anywhere within the United States.
When lies, love, and war collide, even magic
won't be enough to save everyone.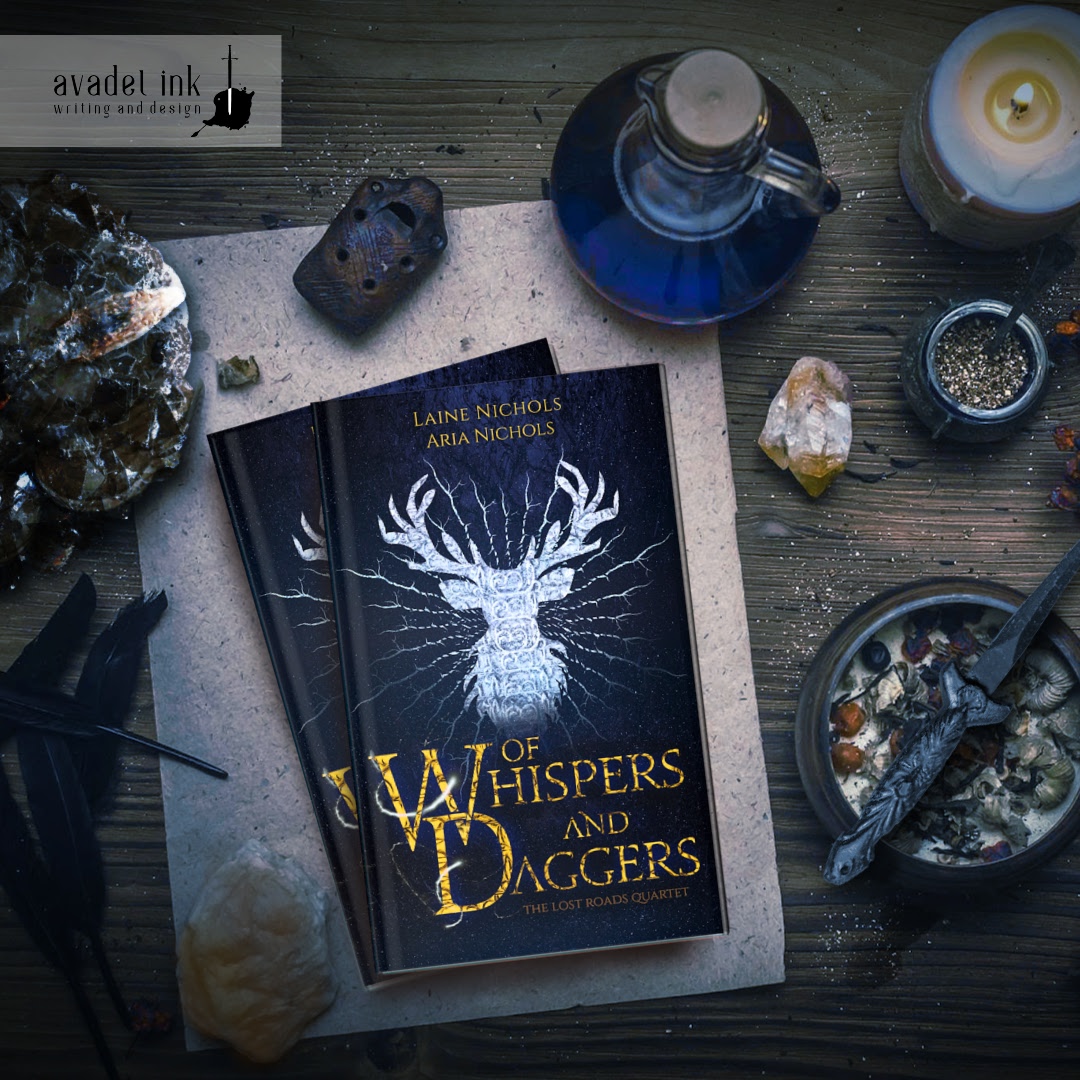 In everything we do—our writing, our business, our everyday lives—we strive to bring glory to our Lord Jesus Christ. Because of that, everything that we publish is clean. No sex scenes, no cursing, no R-rated material. 
We strive to present realistic, compelling, and challenging situations and characters, and at Avadel Ink, our goal is to do that without being offensive. 
We enjoy books that are both interesting and wholesome, so that's what we work hard to present to you.
Hello! This is Laine and Aria Nichols, a pair of unabashed fantasy nerds and purveyors of all things pretend. It's nice to meet you. 

We are imagery enthusiasts, lyric lovers, grammar geeks, and active advocates for self-publishing authors. Our favorite hobby is to curl up under comfy quilts and spin our own kinds of fairytales. We listen to too much music, never manage to read quite enough books, and are constantly looking for the next thing to stir our imagination. 

Story-tellers since before we could pick up a pen, we grew up on games of make-believe that eventually turned into what we bring you today. We write because there's always a story tickling the back of our minds, and it is our obligation and pleasure to breathe it into life. 

We eagerly devour all kinds of stories, but fantasy is our go-to flavor. While it's what we serve as our main course, we also find ourselves dabbling in psychological thrillers, science fiction, and poetry during our spare time. With God's grace and hard-work, hopefully we'll get a chance to present some of those to you. 

May your skies stay bright!